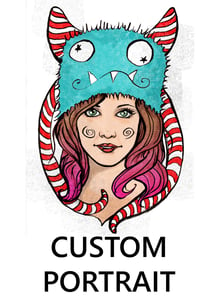 £

20.00
Ink drawing with digital colour custom illustration - Popular as profile pictures.
Simply send me 2 or 3 good clear photos that really capture the person you want drawn and tell me a bit about them or what you want from the picture.
Each of these are drawn by hand initially so please allow me a week to complete them. You will get a .jpeg copy and be sent an A4 print of your portrait.